Is your child's behavior causing you stress?
Oppositional behavior… defiance… tantrums… emotional intensity… emotional volatility… These are common in kids, especially strong-willed, "spirited" kids! Some parents fear that something's wrong with their child. Other parents are just frustrated, and really, really tired. Is your child – or teen – driving you to your wits' end??
Already "tried everything?"
Maybe you were told it's just his temperament or she'll grow out of it. You've already tried positive parenting methods or therapy, yet the behavior hasn't changed.
You've come to the right place!
At Wits' End Parenting, we specialize in kids with impulsivity, emotional volatility, difficulty "listening," ADHD, aggression and bullying, and other behavior that's really, really challenging for parents, teachers – and other kids! We understand how strong-willed kids work, and we know how to motivate them. Our approach is practical and highly effective. And we believe that a happy family life requires both parents and kids to be empowered at the same time.
"Rebecah is like the child whisperer!!!" ~E Meschery

(Your Rules Are Dumb: How to Maintain Your Parental Authority While Creating a Partnership With Your Spirited Child)
Thanks to years of experience with families, Rebecah Freeling understands what makes "spirited" children tick and how they are different from the easy kids. She has figured out how to balance two essential, yet contradictory components of childrearing: how to gain compliance and how to honor children's wishes. Her management approach is creative and realistic.
~Helen F. Neville, BS RN, Author of Temperament Tools: Working with Your Child's Inborn Traits
Rebecah worked magic! What I really appreciate about working with Rebecah is that…the child is not stigmatized, the parents are not blamed… Rebecah is amazing with kids, gets down to their level, obviously loves them deeply, has fun with them, and loves helping them and their family.
~CS, Berkeley, CA

&nbsp
&nbsp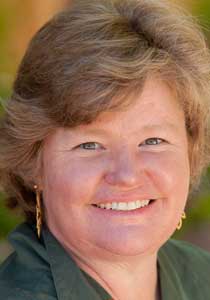 Rebecah Loves to Partner with Parents
"A cornerstone of my work with families lies in helping parents respond to their children's behavior in ways that match their children's needs and personalities."
A great joy!
"One of my greatest joys is to partner with parents in the often-challenging task of raising responsible, healthy and happy children!"
Rebecah Freeling is a child behavior expert specializing in children with impulsivity, emotional volatility, difficulty "listening," ADHD, aggression and bullying, and other behavior that's really, really challenging for parents, teachers – and other kids!   Read more about Rebecah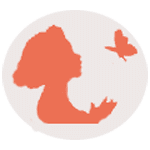 Parent Coaching
If  you want efficient and long-term change in your child's behavior, then our coaching programs are for you. Our programs are specifically designed to get results quickly -- and our approach also means your results will last. Learn more